Samuel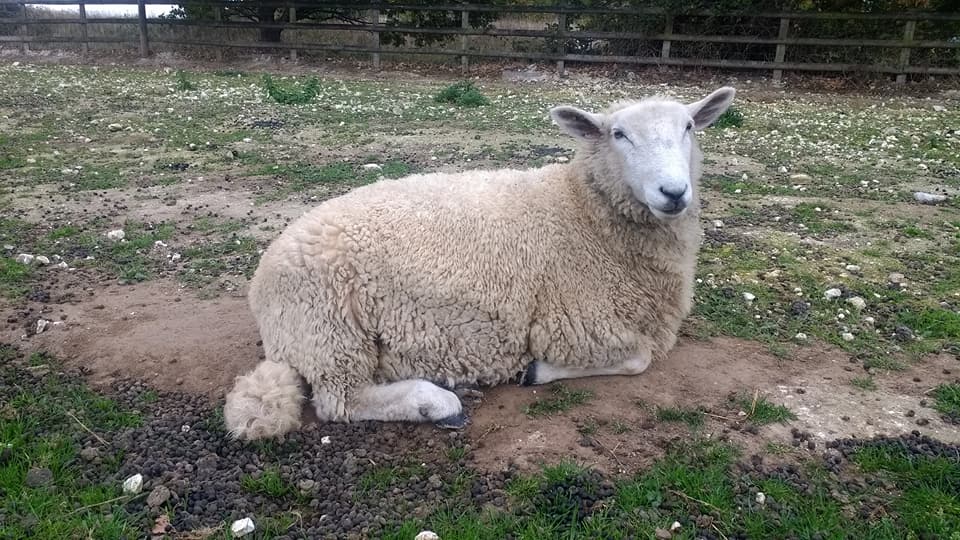 Samuel was only 24hrs old when we first saw him at a local farm and was a tiny boy under a heat lamp.
Samuel had developed some problems and been taken away from his mother temporarily but when he was returned she rejected him so he was in effect an orphan.  Sheep Ahoy decided to take Samuel and another little orphan who we named April and picked them up when they were three days old.
It became apparent from the start that Samuel had some breathing problems as after his milk his breathing rate became very rapid and he would cough too.  A trip to the vets resulted in antibiotics for a chest infection and although the cough improved his breathing didn't so the vet changed the antibiotics.  Things soon started to improve and his breathing is more stable now although if he runs about too much he does get out of breath and has to rest.
Samuel was the quintessential little lamb with fluffy legs and a fluffy top knot!  He was sweet and innocent as they all are really but literally sprung about just as lambs should do.
Samuel loves fusses and attention but during his early days did not always want to be hugged as this compounded his breathing problems.  However, nowadays hugs are his first priority with Emma who he dotes on ….. well that is apart from treats and food!
Sponsor Samuel here.