Angel ~ Our New Rescue Girl
Introducing our new rescue lady ❤️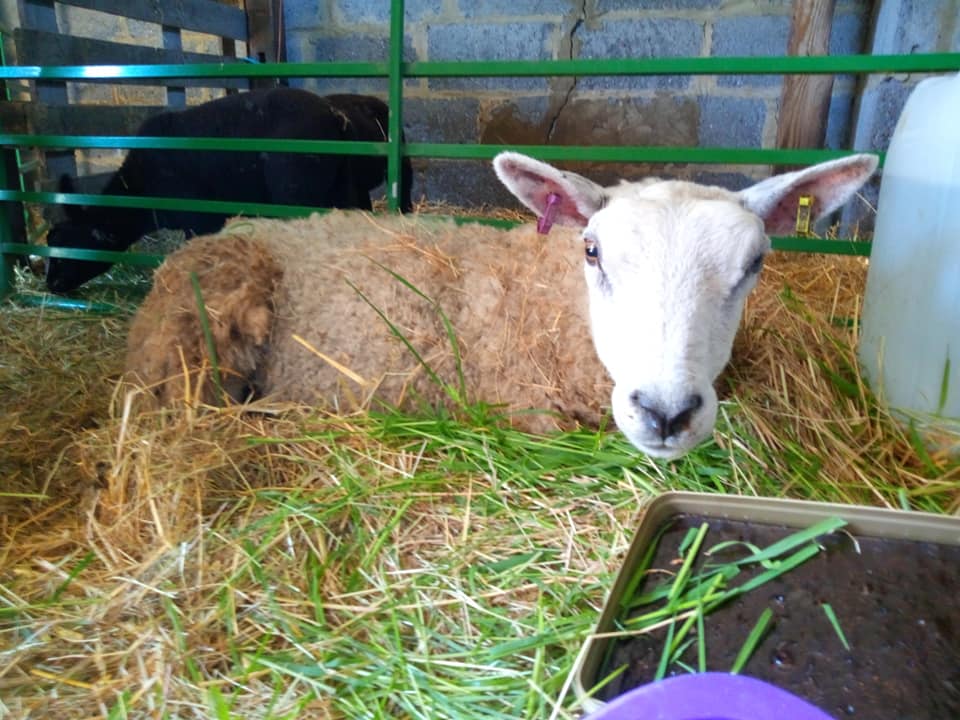 A plea was put out for rescue space for this terribly neglected ewe and when we saw the condition she was in we just had to say bring her to us.
A kind lady had kept her alive by feeding her grass and giving her water each day when she was down and unable to stand. Down for 2 weeks leading to horrendous and painful pressure sores.
The farmer gave antibiotics but when they didn't make her any better he just left her to die refusing to call a vet due to the cost. Finally he agreed to sign her over so she could receive the care that she needs to hopefully recover.
Unfortunately being down for so long has caused weakness in her legs plus she's been unable to graze and also been feeding her lambs which has exhausted her physically.
Now on the correct antibiotics and pain relief along with hand picked grass, treats and sheep mix and without the burden of producing milk for her lambs, we are doing everything we can to help her recover.
The good news is that her lambs came with her and are already accepting bottle feeding. Momma is in poor condition and was only just producing a small amount of milk but, as explained earlier, we are now bottle feeding the babies to relieve the pressure off her body and Momma seems quite happy with that 😊
We seem to always be asking for money for something but this has put an extra burden on us financially and so any donation is gratefully received …. Thank you 💕