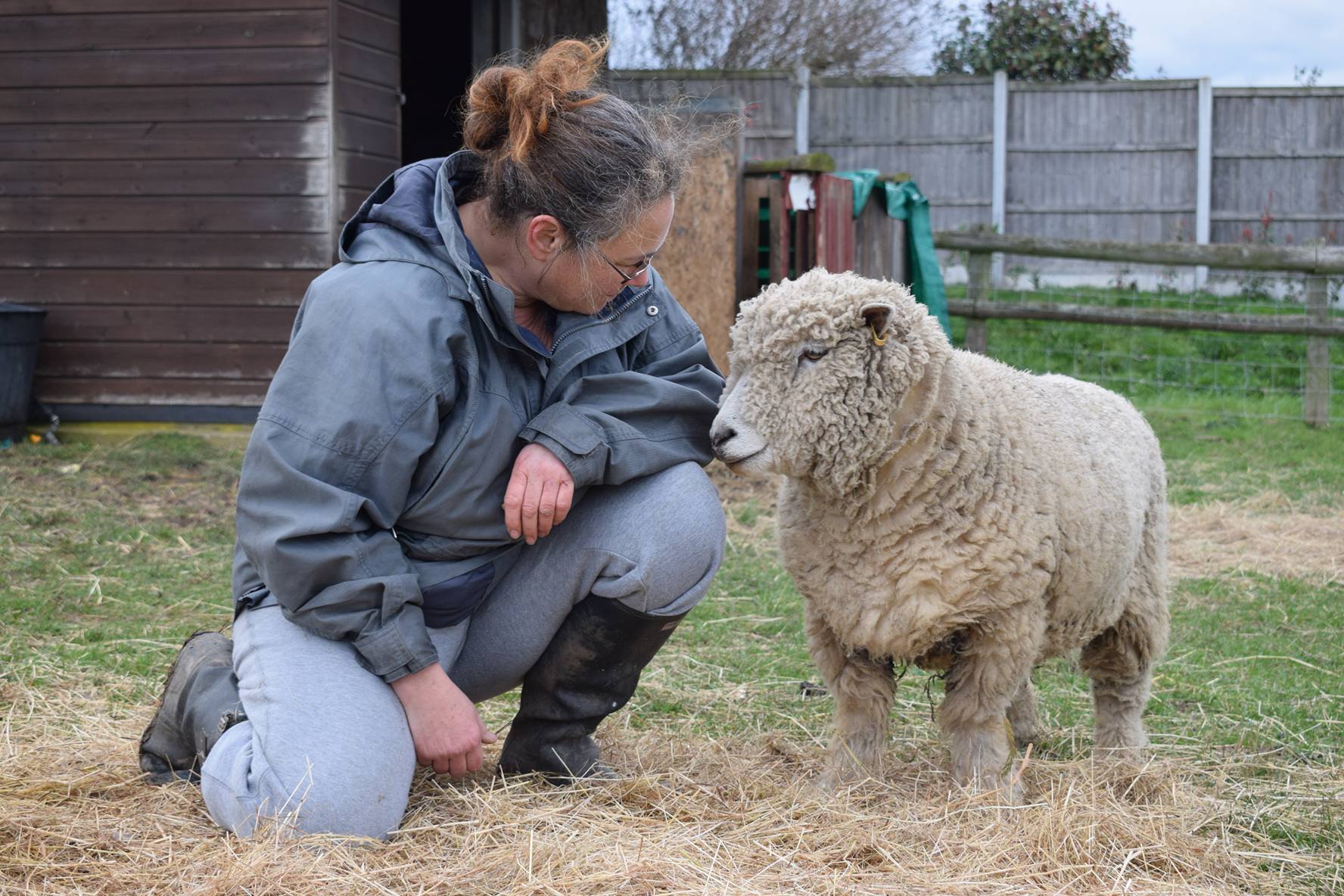 Sheep Ahoy Animal Rescue is a small animal rescue in Kent and was founded in 2012 by a mother and daughter team, namely Julia and Emma.  It all began with a baby lamb called Sam who the team hand reared and whom completely changed the way that Julia and Emma viewed sheep.  Sam was the most loving little boy and needed the same care as any human baby.  Unfortunately, Sam died at only 5 weeks old and left Julia and Emma devastated with his loss.  However it was not a loss just for Julia and Emma but also a loss for Oli who was an orphan lamb who had become best friends with Sam.  The only thing to do was for Oli to join the family of Julia and Emma and Sheep Ahoy aka Oli's Gang was formed.
Oli was soon joined by an ex-breeding ewe named Delilah that Emma bought with her pocket money and the following year by Lola lamb and her friend Molly.  In 2014 Ripple and Rolo were bought at a local livestock market as baby lambs and both turned out to be very poorly, in fact it was uncertain if Rolo would make it through the first night at Sheep Ahoy …. well he did.
Many more lambs and adult sheep have been saved, each one having their own medical issues.  The veterinary bills are high and funds are raised by holding Open Days where people can meet the sheep and buy merchandise, by running online auctions, by the Sheep Sponsorship Scheme and from donations.
NO monies are ever spent on anything apart from the needs of the sheep as the team do this voluntarily and there are no administrative costs.
Sheep Ahoy is dedicated to giving a safe home to those that need it most …. abused, neglected and abandoned animals.  Our supporters are key to making this happen and we are forever grateful to them.
In May 2017 Sheep Ahoy Animal Rescue became Registered Charity Number 1173005 and this has allowed Gift Aid to be collected on donations.  The next aim is to raise enough funds to purchase land for the charity and consolidate all the sheep and goats in one location plus create a visitor centre where people can learn about the charity and animal welfare in general.
Thanking you for your support as always.