Oli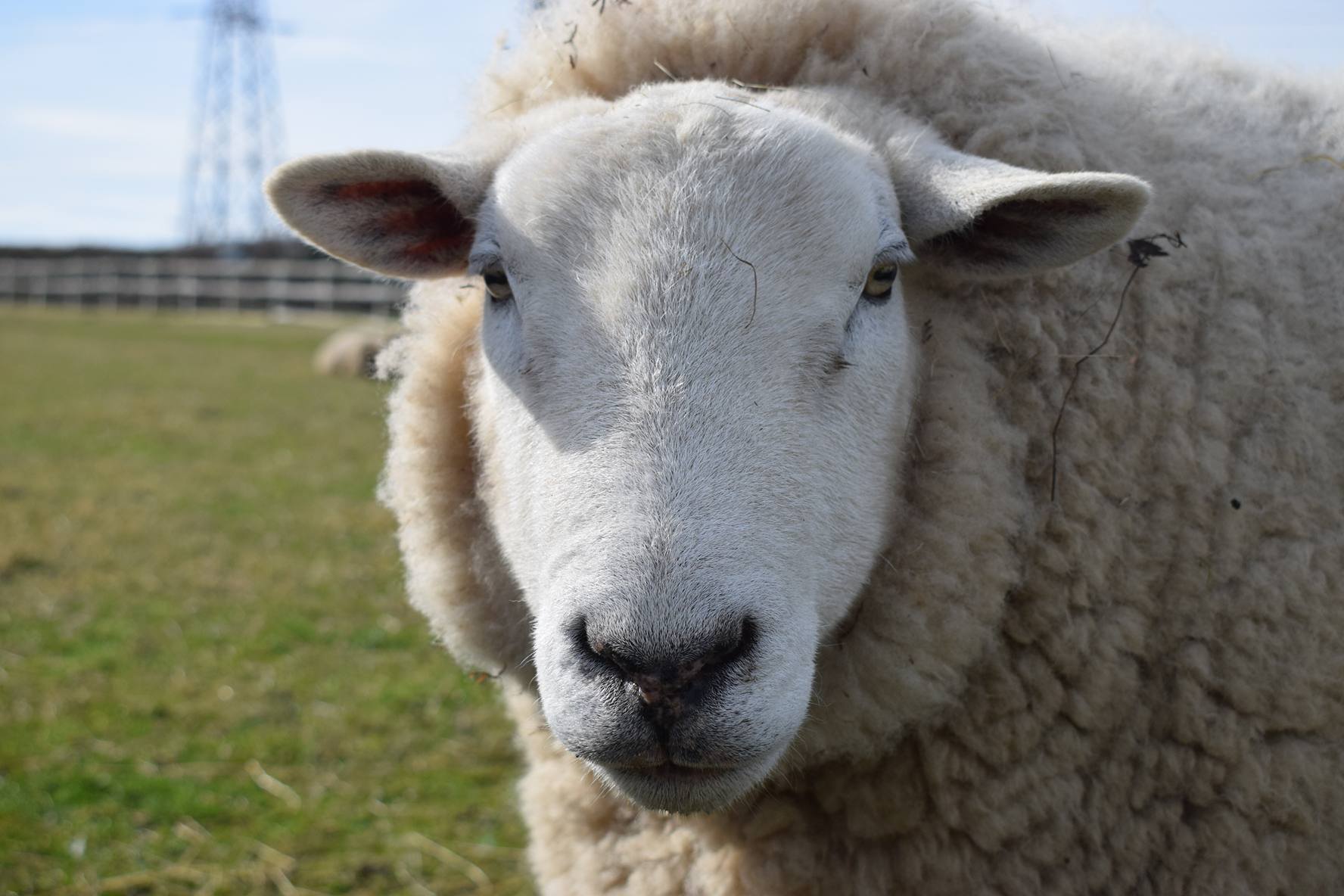 Oli is the namesake of Oli's Gang and very much the father figure.
Oli was hand reared because he had escaped from the pen holding him and his Mother when less than a day old and his Mother would not take him back.  Sheep Ahoy therefore became his family.
Although Oli had been castrated at the farm it had obviously not worked as at around 10 months old he started showing signs of being a ram.  The vet confirmed that Oli was indeed still a ram and as by then we had Delilah we decided to have Oli castrated properly at the vets.  The nurses fell in love with him as he would baa at them whenever they appeared and certainly wasn't going to lie down and get sleepy just because he'd had a pre-med!  Well all went well and Oli is the stunningly handsome sheep he is today.  In fact Oli is five years old now!
Unfortunately poor Oli suffers with hoof problems which are mainly due to weak, soft soles and so he needs care and attention for this on a regular basis.
Oli is a New Romney sheep with a beautiful deep, long fleece.  His most favorite thing, apart from broccoli, is a good back scratch and he makes sure that he presents his bottom to all new visitors!
Sponsor Oli here.