Hope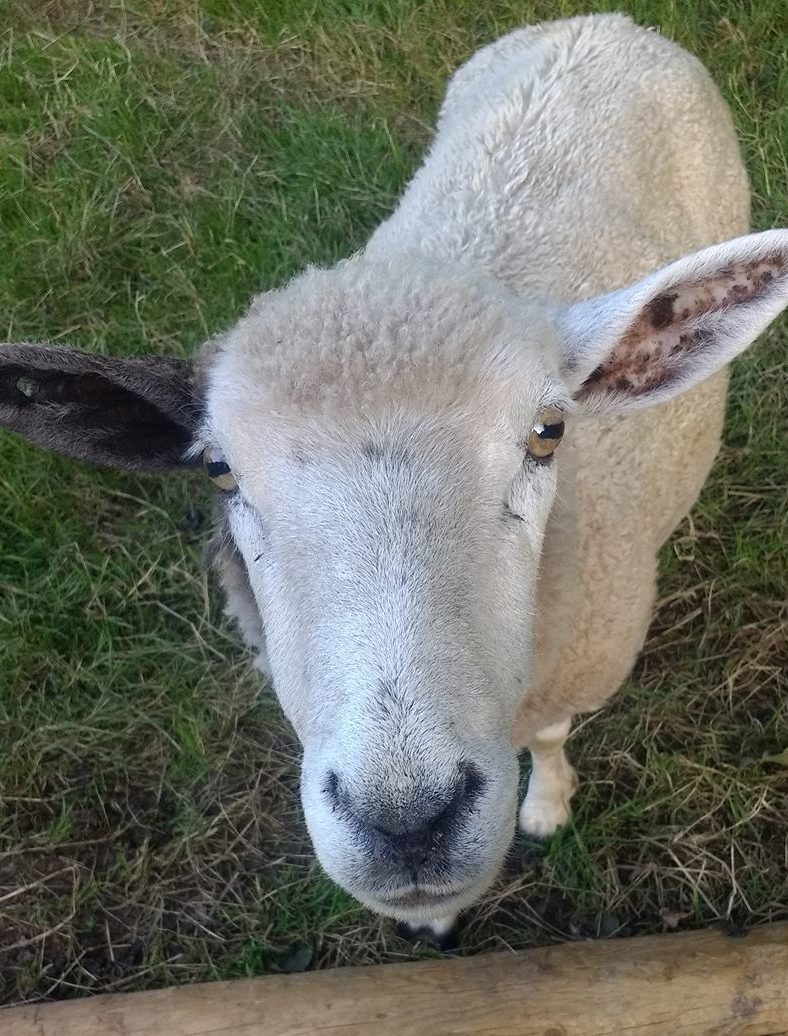 Hope is now 8 or 9 years old and has flourished in her time at Sheep Ahoy where she came in 2016 with her lamb Jack.
A very poorly girl when she arrived Hope is now recovered physically but emotionally she is still healing from her previous life in the farming industry and as a breeding ewe.
Hope was petrified of people and used to cower in the corner of her pen when she first arrived and then run away from us once she joined the main Gang.  Food was the key to friendship as Hope had always needed extra food to keep herself and her lambs healthy and so food was how we would tempt her over to us.
Gradually Hope has learnt that life is good at Sheep Ahoy and that a kind hand is always there if she wants it and that food is never far away.  As long as you approach slowly and with a gentle voice Hope will let you fuss her and her face is much softer and not worried like it used to be.
The years of breeding have taken it out on her body but she has put on condition without having it taken away each year by her lambs.
Hope was quite an aggressive girl to the other sheep, especially the younger ones, but this was all part of her feeling insecure and needing to ensure that she got her portion of the food.  Nowadays Hope is much more relaxed and actually got attacked by Lola recently and was the one to back off …. We were amazed and ended up telling Lola 'No' whilst Hope ran away!
Hope is still a loner and doesn't mix with the Gang as much as the others but she does enjoy spending time with Jack her lamb who absolutely adores his Mum.
Sponsor Hope here.