Teddy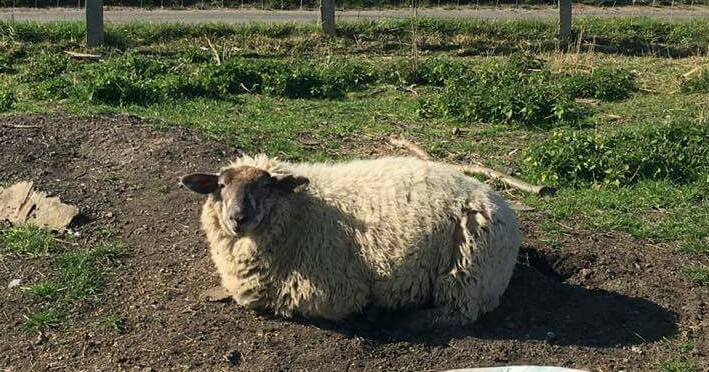 Teddy is two years old and came to Sheep Ahoy Animal Rescue in October 2016 with his lifelong friends Eddie, Freddie & Bow.
Sheep Ahoy were part of his original rescue from market earlier in the year and were happy to take him when his human family couldn't keep him and his friends anymore.
Teddy is a very loveable boy with the softest fleece and the fluffiest tail.  He was a ram lamb when he came to Sheep Ahoy and so he was castrated by our vet.  Unfortunately, the castration was a difficult one for Teddy and he took a little longer to recover than usual and required painkilling anti-inflammatories to keep him comfortable.  Once recovered from his castration he was back to his laid back life and didn't hold it against us.
Teddy did suffer an illness earlier this year and required vet treatment and lots of love but he is full of life again now.
Teddy has the most beautiful tail but the down side is that everything gets caught in it and we often find brambles attached where he has been exploring.  This has resulted in chunks being cut out of his tail so as the brambles can be removed without hurting him.
Teddy is a little warier of us now because we've had to give him injections over time but once the food arrives he loves everyone.
Teddy has the most adorable face and long ears which flop over to make him look very cute.  We look forward to many years of looking at those cute ears!
Sponsor Teddy here.