A Wonderful Day Was Had At Sheep Ahoy!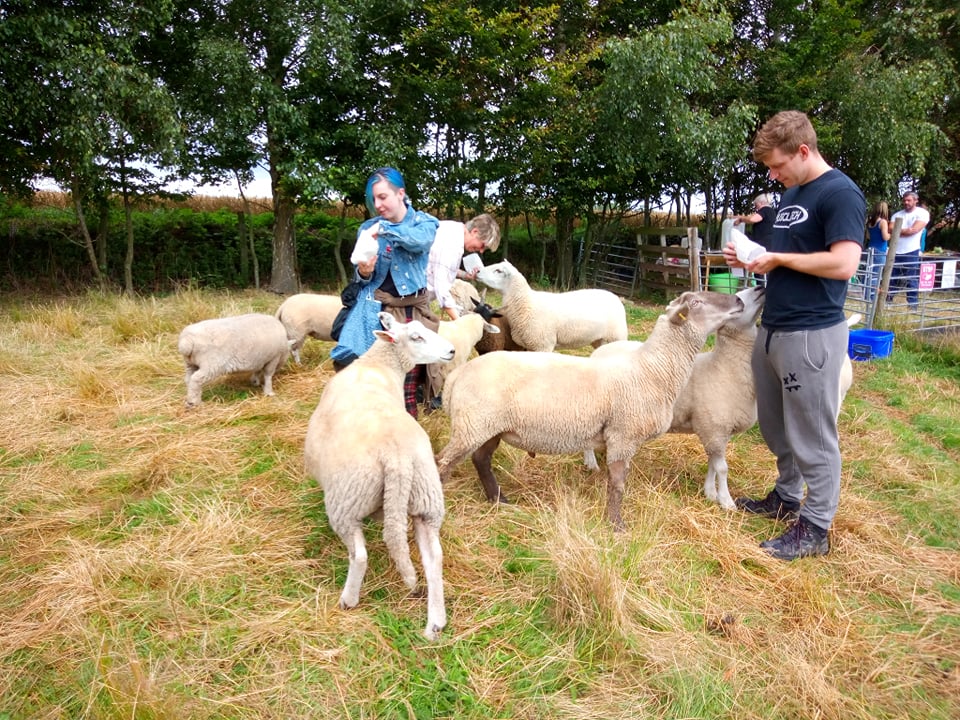 We held our first event of 2021 on 1st August and what a wonderful day was had by all …. humans and sheep equally enjoyed it.
The weather was against us from the start but we went ahead knowing rain showers were likely during the afternoon. Well I think rain showers was an understatement as the heavens literally opened just as the event started but you all kept coming in to support us regardless of the downpour …. and then, just as quickly as it begun the rain stopped. the sun came out and everyone was able to enjoy the afternoon
Thank you for visiting us even with rain forecast, many of you coming some distance, what amazing people you all are.
The sheep were pretty well behaved except young Sioux who was determined to get the pick of the feed bags by jumping up to get them! How many times did you hear the words 'Sioux NO!' during the afternoon or Dee saying 'She's just excited' … well she was just an excited baby at her first event so who can blame her.
Thanks to all for visiting and all who helped, we couldn't do any of it without you