SHEEP FEED – HELP PLEASE!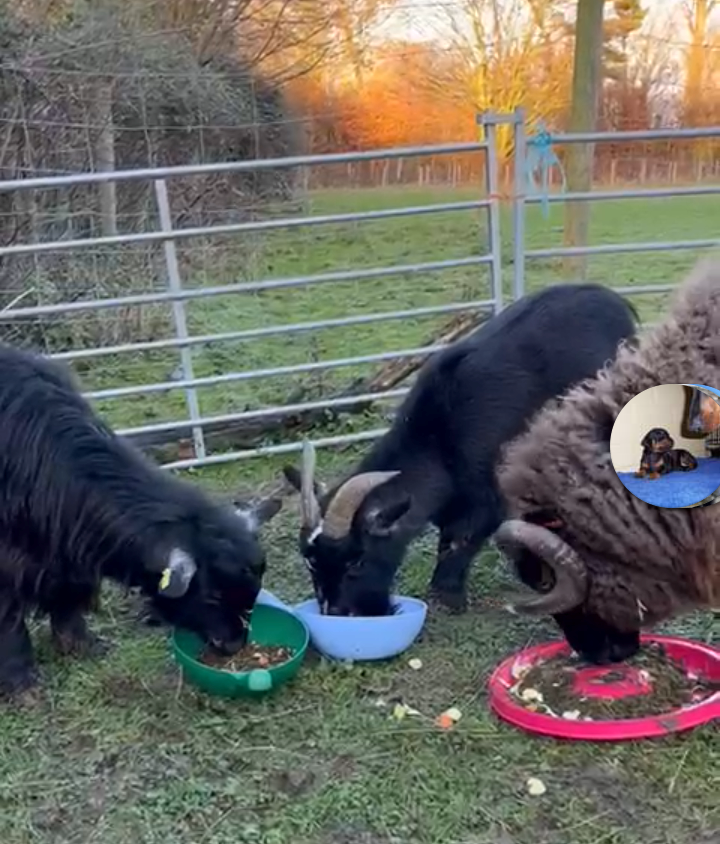 Our policy is to allow our residents to live the most natural and stress free life as possible. In reality, this means allowing access to outside grazing with shelter available at their choice … which they do choose when the weather is rainy or windy!
Unfortunately, in the winter months the outside grazing is limited and both the sheep and goats diet is almost totally hay which is supplemented with mineral licks or the like plus fresh veg.
As in the case of us humans, the sheep and goats have individual requirements, for example, the oldies need extra 'hard' feed as we call it due to lack of good grinding teeth. In most years we end up adding extra hard feed to the groups kept at the polytunnel as these groups have the more vulnerable sheep in and they need the extra calories.
We don't feed commercial sheep mix to the majority as this is aimed at fast growth, i.e. fast weight gain, and the contents of the feed can cause serious problems for our boy sheep, as in urinary calculi or stones in the urinary tract.
We have our own specific feed mix which has evolved with discussions with our vet and is very much high fibre and low protein based which would be the natural diet of sheep.
The polytunnel sheep are now getting through £70 of feed a week and we are hoping some of you may like to help out with this cost in one of two ways.
A direct donation can be made to us using the 'Donation' button on our website
www.sheepahoy.org.uk
or you can donate some money onto our account with our feed supplies, any amount welcome. To do this just call the lovely people at
Riding Habit Kent
on 01304 611295 and they will take it from there
Here are the items we are currently purchasing weekly with the latest prices:
Dengie Grass Nuts – £10.50
Original Sugar Beet – £10.99
Dengie Meadow Grass – £13.75
Allen & Page Sheep Mix – £14.70
Thank you for your support as always