Heroes For The Animals Pennine Way Walk
EVENT CANCELLED
Unfortunately this event had to be cancelled due to COVID-19 issues.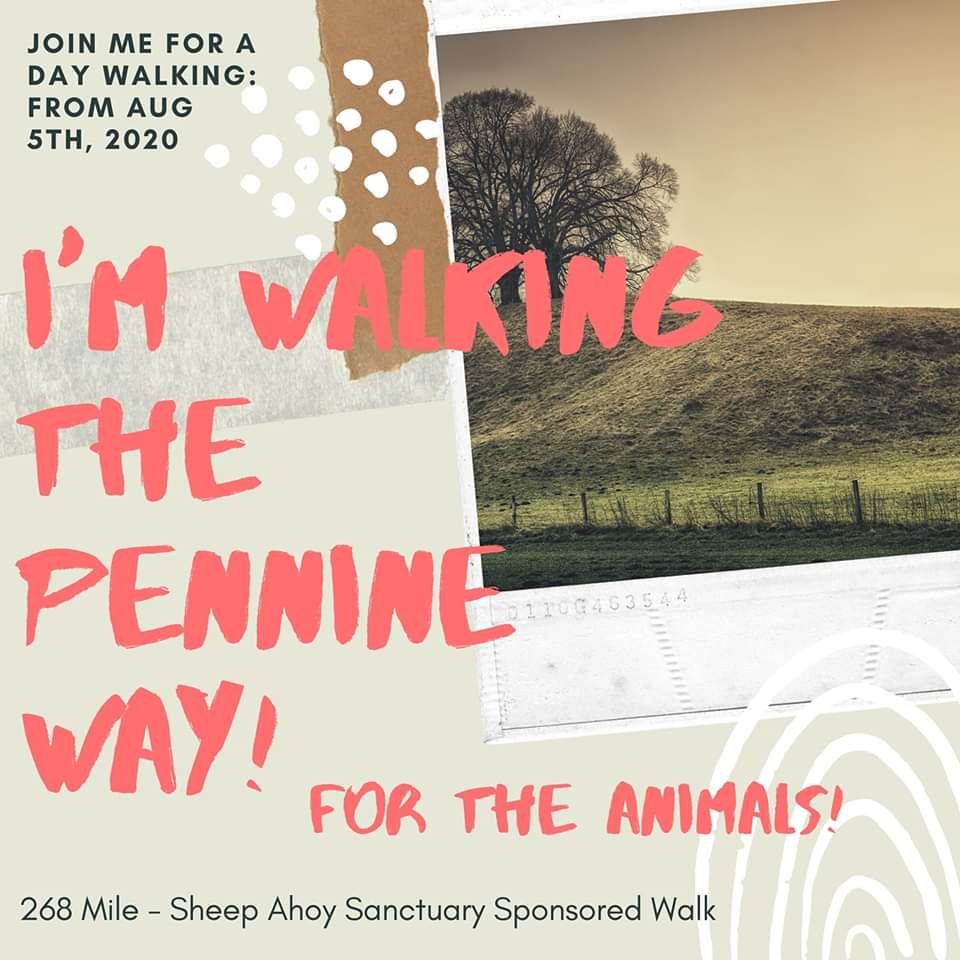 A couple of days ago we eluded to an event that our patron, Rose Wyles, will be undertaking to raise funds for our Land Fund … well here are the details!
Rose will be walking the Penine Way from north to south, a total of 268 miles, to raise funds for Sheep Ahoy.
The event is called 'Heroes For The Animals Pennine Way Walk' and will start on the 5th August 2020.
To purchase charity land would be a dream come true, not only because we could then keep all the animals together, but so as we can create an educational centre where people can learn about the rescues but about veganism too.
This is a major event and Rose has support from Vegan and Vegetarian UK, an organisation working to accerate change to a vegan world.
The event is going to be developing continually and further details can be found at:
www.thevegannutritionist.co.uk
www.vavuk.co.uk
The Facebook event is on Rose Wyles page Rose Wyles – The Vegan Nutritionist.
Sheep Ahoy would like to thank Rose and the VaVUK team personnaly for underating this event and supporting the animals