Quiz Night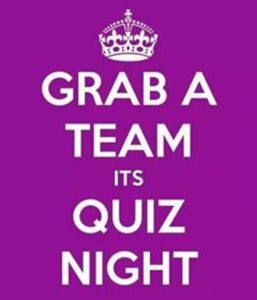 Charity Quiz Night ~ 7 September 2019 ~ 7 pm
The Quiz Night will have teams of 6-8 people on a table.
£5 per ticket️ which will include table snacks.
To be held at The United Reformed Church Hall, Westgate Bay Avenue, Westgate-on-Sea.
All funds raised from this Quiz Night will go towards the animals needs, for example, vet bills, feed, hay and bedding.
To book a table please contact us here.
Polite Note: Sheep Ahoy is a vegan animal charity and so we are asking that the lovely people supporting and attending the Quiz Night respect the charities ethos and as such do not consume any food or drink containing animal derivatives.
Thank you so much for your support.️